Scott Geist is a Level 2 RRCA Running Coach and a NASM CPT (Certified Personal Trainer)
Scott Geist writes under the alias Scott Morton (Morton – is his mother's maiden name. He is keeping Scott Geist for his fiction books)
Scott has authored more than 20 books with more in the pipeline. You can view Scott's Amazon's author page here.
Scott earned a bachelor's degree of Science in Management Information Systems from UT Arlington.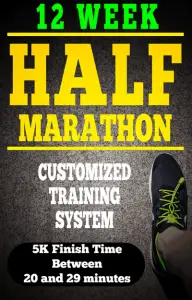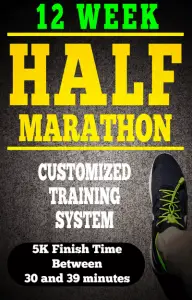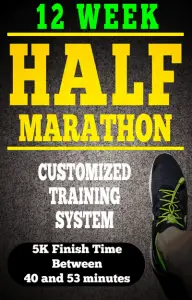 Scott has published the following books on running in English and Spanish:
Scott's published book list:
Beginner to Finisher Series (English):
Supercharge Your Walking Life Series (English):
Beginner to Finisher Series (Spanish):
Supercharge Your Walking Life Series (Spanish):
Scott is a blogger and an Amazon Best-Selling author. Scott was not born a runner. While playing indoor soccer in his forties, he discovered that he had more running endurance than other players his age.
While on a trip to Las Vegas he read an article about running a half marathon down the Strip in Las Vegas. He focused his efforts on training to be able to run down the Vegas Strip in November of that year. Due to conflicts with scheduling, he did not run the half marathon in Las Vegas. Instead, he ran an extremely hilly local half marathon and placed 2nd in his age group.
Scott is a licensed youth U.S. Soccer coach. He enjoys being a father and snowboarding in the winter. He has since completed twenty-five 5ks, one 10k, ten half marathons, and one marathon. After completing his first marathon, he realized that running was now his passion and wanted to help other runners. His primary focus is on training runners from the state of a beginner runner to race finisher. His book, Beginner's Guide to Half Marathons, has become a #1 Amazon Bestseller.When did I know I could finish my first half marathon?
(Link takes you to my other website Half Marathons For Beginners)
Connect with me:
SoundCloud: Audiobooks
Instagram: Beginnr2Finishr
Twitter: @BeginR2FinishR
Facebook: facebook.com/BeginnerToFinisher/
Tumblr: Tumblr
Google+: Google+
Pinterest: Pinterest
Other Websites: Half Marathon For Beginners
Terms Of Service
LERK Publishing, LLC., is a participant in the Amazon Services LLC Associates Program, an affiliate advertising program designed to provide a means for sites to earn advertising fees by advertising and linking to amazon.com